Trackers
For those who have access to a boxing bag. Get the essentials you need to start your FightCamp journey. Track your progress, compete against others, and access on-demand workouts led by expert trainers.
$89 $99
Includes: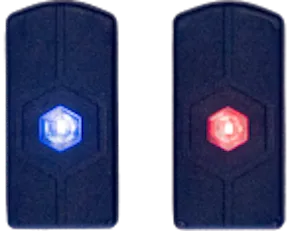 Trackers
Quick Wraps
Free Returns
Ideal for small to medium size hands.
You may also want: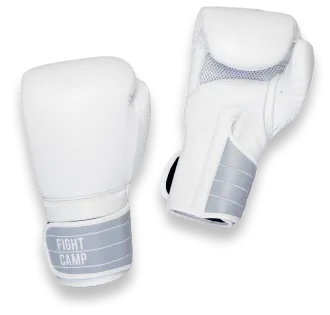 Add FightCamp Gloves
100% hand-made, ultra comfortable, and super durable.
Limited Time Only - $10 Off + Free Returns For 60 Days ⓘ
Real-time Metrics
Watch your punch count climb. Track progress.
Get Competitive
Battle your friends or beat your previous scores.
Game-changing
Discover a new way to workout. More motivating, more fun.
our community agrees we're the best
Discover why our members love FightCamp.
21,000+ Apple Store Reviews
Customer Reviews
The variety of workouts is excellent
9/12/2023
We have had fight camp set up for about a little over a year now. Both me and my husband use it and love it. It's a great workout. The variety of workouts is excellent. All the trainers are great, I especially like Jess, Aaron, PJ and Flow Master. My fav workouts are the Full Body, Burnouts and Core. I like that you can add on the core workouts to start immediately after your main workout.
When using the trackers I like to focus on the punch goals, whereas my husband likes to focus on the power. We have it set up on carpet (only space we have room) so depending on how hard you hit the bag it can move. We bought gym tiles to place under the bag, but those still move over the carpet. It doesn't move as much for me, but moves quite a bit when my husband uses the bag. I'm sure it doesn't move much if you have it on a hard surface like concrete or hardwood. We don't mind moving the bag back every now and then. The customer service has been excellent. Even on the weekends, I get timely email responses to my requests/questions. The process of purchasing and setting everything up was super easy as well. The app is really easy to use and new workouts are being added all the time. I would highly recommend Fight Camp.
Melissa W
Joined June 2023
I LOVE this program!
9/19/2023
I LOVE this program! FightCamp actually makes me look forward to working out! The workouts are super fun and they have a great variety (strength, conditioning, stretching, pure boxing, full body, kickboxing, abs). The workouts will kick your butt whether you're a beginner or an established athlete. They have features that work great for self-motivation and trainers that push you to reach your best potential. The customer service is just as awesome! They respond quickly (sometimes even outside their operating hours) and are super accommodating. They sent me replacement trackers and quick wraps when I broke mine and even threw in some resistance bands! You'll be hard-pressed to find a better, well-rounded, more effective and more fun program!
Really happy with the bag!
7/28/2023
Really happy with the bag! We have only had it set up for a week but we have all given it a go and it has been great. My son doubted it would work well for him and his "power" but he is now telling all his gym friends that this is the best for his cardio workouts. Can't wait to explore the online content more.
Kimberly B
Joined Jan 2023
The workouts are amazing.
8/22/2023
I love FightCamp. The workouts are amazing. The trainers keep me motivated. I have been using them for over two years and have never found a workout I didn't like. Recently I lost my punch trackers and customer service was prompt, polite and had new trackers in my hands in a few days. I can't say enough good things about FightCamp!
So excited to be a part of the FightCamp team
7/15/2023
I just received my package. I was surprised it arrived so quickly. I'm really impressed by their customer service and sales representatives. They are quick, efficient, and are on top of everything. I already feel tons of support from them and I am so excited to be a part of the Fight Camp team
Jennifer F
Joined June 2020
Love every minute of it.
9/2/2023
I have used this program now for over 3 years and have loved every minute of it. After all this time it is still is challenging, partly because Fight Camp continues to develop new programming including strength training, abs toning, nutrition, and more. The periodic competitions are fun. The leader board is a great way to stay motivated. The equipment is top notch, including some pretty awesome punch trackers. The service team is responsive and has exceeded my expectations with each interaction. There are a variety of trainers to mix things up as well as classes of all strengths and types. This program allows me to stay in shape and get more sleep by not having to run to the gym every morning. I highly recommend Fight Camp.
Two Ways To Pay
Pay With Card
0 99
+ $39/mo FightCamp Membership ⓘ
Monthly Financing
0.00
*
/month
+ FightCamp Membership ($39/mo)
Prequalify Now
*Based on 12-Month Financing Eligibility
Frequently asked questions
What do I need to join FightCamp?
You don't need any additional equipment, or even previous boxing or kickboxing experience! We will provide you with everything you need to enjoy the full FightCamp experience.

If you already have boxing equipment, our Connect Package may be the best option for you.
How long does it take for my FightCamp Package to be delivered?
Depending on where you are located in the U.S. or Canada, your FightCamp Package will be delivered in 10-15 business days. You will receive an automated email with tracking information once your order is shipped.
Because of the size of the items, only the FightCamp Trackers Package and select accessories can be shipped to Alaska, Hawaii & Canada.
Please note that we do not ship outside of the US or Canada, and we are currently unable to ship to the following areas in Canada: QC, NL, NS, PE, NB, NT, NU, and YT.
What does the set up process entail?
Setting up your FightCamp consists of creating an account on the FightCamp app, filling the Free-Standing Bag Base to your preferred weight, and attaching your Free-Standing Bag to the base. For more information, check out our support videos on YouTube.
Where should I set up my FightCamp?
Our FightCamp members workout indoors and outdoors — in their living room, garage, patio, guest room, you name it! As long as you have a space that is 67'' high with enough room for you to punch and kick the bag, you are set. If you'd like more inspiration, check out our FightCamp Facebook Community.
What workout should I start with if I have never boxed or kickboxed before?
If you have little to no boxing experience, FightCamp has your back! Our trainers have created paths specifically designed to teach you the basics of boxing and kickboxing so you can build a strong foundation. Start with our Level 1 boxing & kickboxing paths!
Do I own my FightCamp equipment?
Yes! Whether you pay in full or finance your equipment with affordable monthly payments, the equipment is yours to keep. All FightCamp equipment packages include a 30-day money-back guarantee. Cancel your FightCamp Membership anytime, and keep your equipment.
What is your return policy (30-day Money Back Guarantee Policy)?
If you are not satisfied with your FightCamp, you can ask for a refund within 30 days of the order being delivered. Because of the size and weight of your FightCamp, we do not offer a refund for shipping charges. Customers are responsible for return shipping fees, which may cost up to $350.
How many users can train on my account?
FightCamp allows you to create up to 5 profiles per membership so everyone can enjoy the workouts.
What is the FightCamp warranty?
FightCamp warrants its products against defects in workmanship and materials for a period of 12 months from the date of original delivery, provided they have not been subjected to obvious abuse, neglect, or misuse.
How often are new workouts added?
Every week, 12+ new FightCamp workouts are added to the library. Plus, we keep every single past workout in our library for you to access anytime, so you can go back to beat your scores again & again.
Can I use FightCamp with an Android device?
Is FightCamp weatherproof?
The FightCamp Free-Standing Bag is able to stay outside, however, we do suggest covering the bag when not in use to avoid it getting dirty.
How many calories do you burn while boxing?
In an effort to best answer this question and get an estimate for the number of calories that are burned during a FightCamp workout, we gathered exercise data from 14 FightCamp participants over the course of 7 days. Participants burned an average of 482 calories during an 8-round FightCamp workout. Check out the entire case study here.
What music options do I have while working out with FightCamp?
Choose from FightCamp Radio, music apps, or no music at all. If you'd like to choose your own music select the "Music Apps" icon. This will open up the compatible apps that you already have installed on your device.