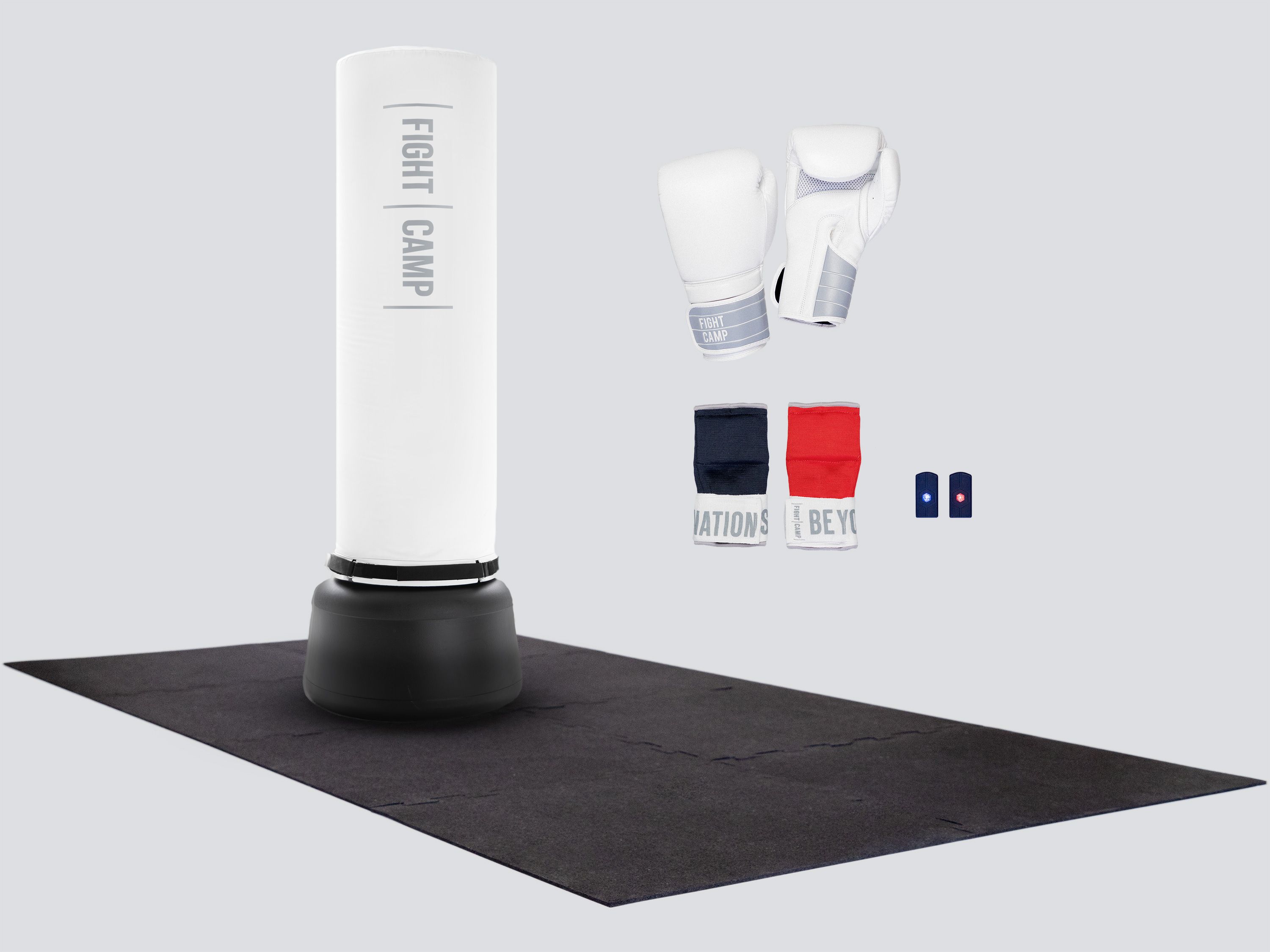 FightCamp Personal
Everything You Need to Hit Your Goals
As low as $51/mo
at 0% APR with
.
Pay-In-Full Price: $1219
The FightCamp Membership is $39/mo (taxes may apply for your state) and provides unlimited access to FightCamp exclusive on-demand workouts.
FightCamp Personal Includes: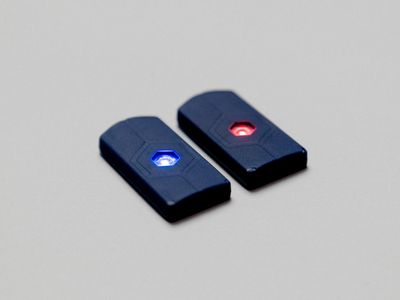 FightCamp Punch Trackers Unlock:
Real-time punch speed, count and Output displayed during your training
In-workout punch goals, post-workout summaries and performance over time
Competition — compete on the leaderboard against our nationwide FightCamp community or against yourself
Everything You Need to Hit Your Goals
FightCamp Punch Trackers
FightCamp's Punch Trackers are used by many of the top Fighters in the world. They track and display punch volume, speed and Output in real time.
Bluetooth 4.2
Syncs with iPhone 5s and later, iPad 4th gen. and later with a range up to 50 feet.
Sweat Proof
Built to stand workouts that will leave you dripping with sweat.
High Performance
Tracks your hand motions up to 1000 times per second with a 6-axis inertial motion unit.
LED Display
The Intuitive LED display color code shows you which arm each Punch Tracker belongs to and their Battery status during recharge.
Short Charge Time
Charge your Punch Trackers for 20 minutes and get enough battery for a full 12-round class. Battery life can sustain up to 10 hours of workout activity (full charge time = 60 minutes).
FightCamp Free-Standing Bag
The FightCamp free standing bag is the best of its kind. It features a two-part stem designed for maximum shock absorption and a new hook and loop tension lock that attaches the cover of the bag to the base. This is the first free-standing bag that allows you to go all-out without unforgiving bag displacements.
Dimensions
67" tall, 18" top diameter, 24" base diameter
Base Weight
400 lbs. (sand), 270 lbs. (water)
Structure
2 part system with a hook-and-loop tension lock for assembly
FightCamp Heavy Workout Mat
The FightCamp Mat outlines the perfect amount of space needed to complete your FightCamp workouts. It provides shock absorption and a high friction surface which keeps the bag from sliding and protects your floor from scuff marks and other potential damage. Made of 8 interlocking tiles that connect together, it can be adjusted to fit your needs.
Dimensions
Adjustable 8' by 4' (8 tiles, 2'x2' each).
FightCamp Premium Boxing Gloves
These premium, genuine-leather training gloves marry the protection and function of a pro fight glove with a sleek, designer aesthetic. They are 100% hand-made with strong attention to providing elevated comfort and superior durability.
You'll feel like you slipped your hands into a pair of clouds and you'll be ready to unleash some thunder and lightning on that bag!
Material
100% Genuine Leather
FightCamp Quick Wraps
The FightCamp Quick Wraps are equipped with a flexible pocket to firmly hold your Punch Trackers in place during your workout. With a wrist wrapping section for additional wrist security as well as a padded knuckle section to protect your hands, you will be ready to start a workout in no time.
Buy Now, Pay Later
Finance Your Equipment
$0 | No Money Down
0% | APR Financing
Starting at $51/mo | For 24 Months
Quick and Easy
Enter a few pieces of information for a real-time decision. Checking your eligibility won't affect your credit score.
No Hidden Fees
Know exactly what you'll owe before you commit. There are no hidden costs and no surprises.
Prequalify Now
Explore Our Other Packages
FREQUENTLY ASKED QUESTIONS