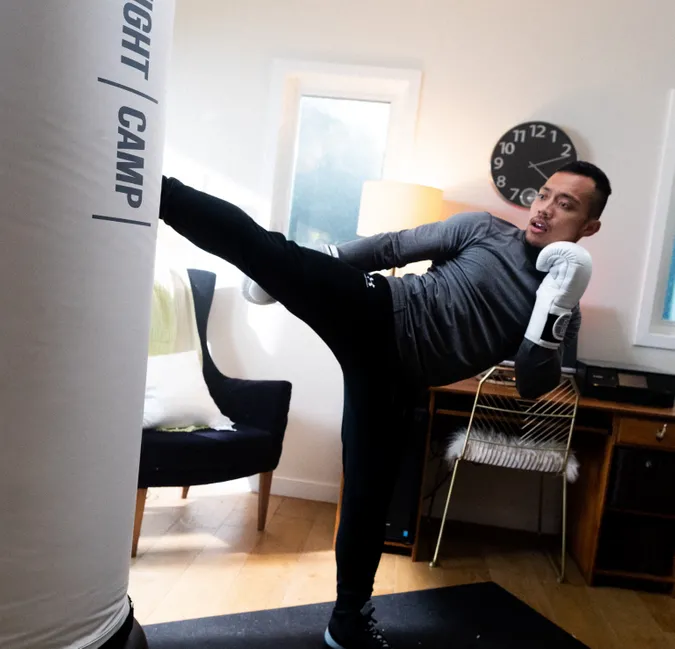 Not Your Average
Kickboxing Workout
Built For Every Level

Learn from a variety of real-world fighters to give you authentic kickboxing training you won't find anywhere else.

Rockstar Trainers To Guide You

Whether you're new to kickboxing or have previous experience, FightCamp kickboxing workouts will provide you with a physical & mental challenge.

Motivation, Competition, Real Results

FightCamp is uniquely designed to give you everything you need to bring out your best. Use FightCamp Punch Trackers with the FightCamp app to see in-workout stats & measure progress over time.
Shop Packages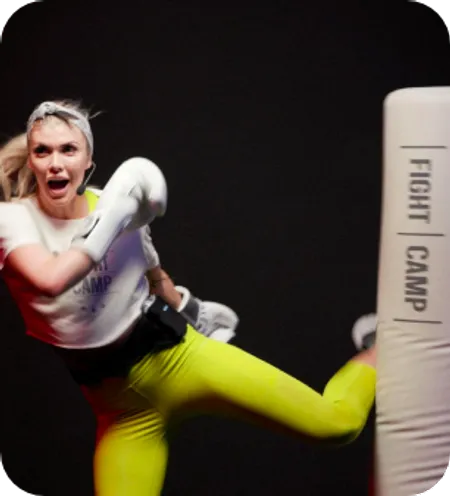 Shanie Kickboxing Workout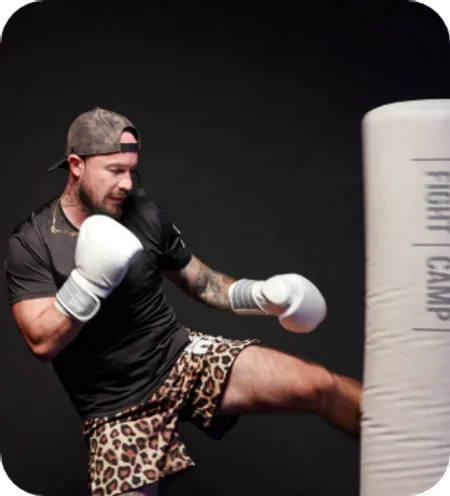 Fullbody Kickboxing Workout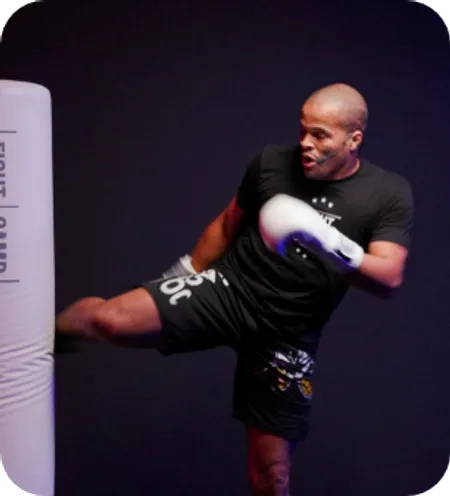 Kickboxing Workout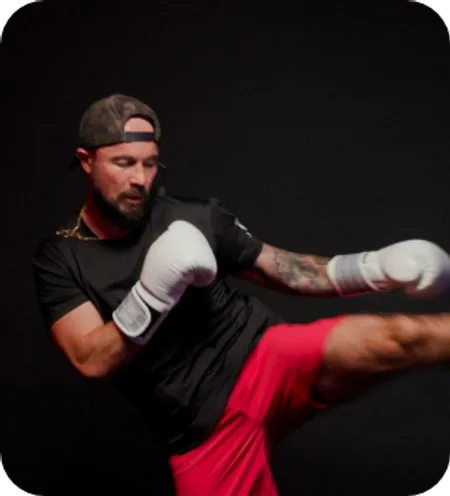 Kickboxing With Aaron Workout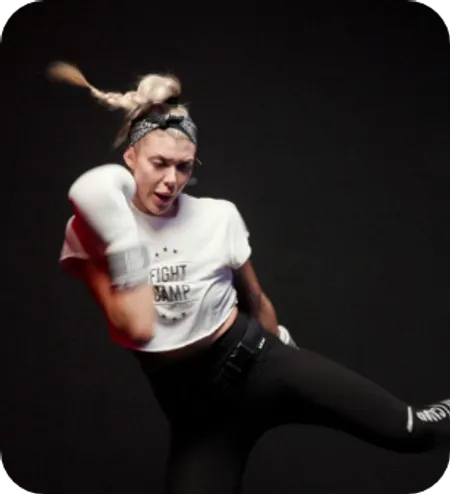 Pure Striking Workout
Workouts You Want +
Equipment You Need
With FightCamp's in-home, studio-quality kickboxing equipment you'll have everything you need to maximize your workouts & follow along with on-demand, trainer-led programming.
Why FightCamp Works
Our workouts combine a science-backed format with fighter-style training to help you maximize every minute of sweat for results you can see and feel.
High Intensity
High-intensity interval training (HIIT) is proven to provide an extremely effective and efficient workout. Our trainers will push you to give it your all throughout the workout.
3 Minutes On, 1 Minute Off
Our formula relies on short, intense bursts and rests to keep the body guessing and the heart pumping. Three-minute rounds followed by one-minute recovery periods model the cadence of a real fight.
Balanced Training
Improve endurance, flexibility, speed and power all in one dynamic workout. We cue up a powerful combo of kickboxing and bodyweight exercises to give you the best of cardio and strength training.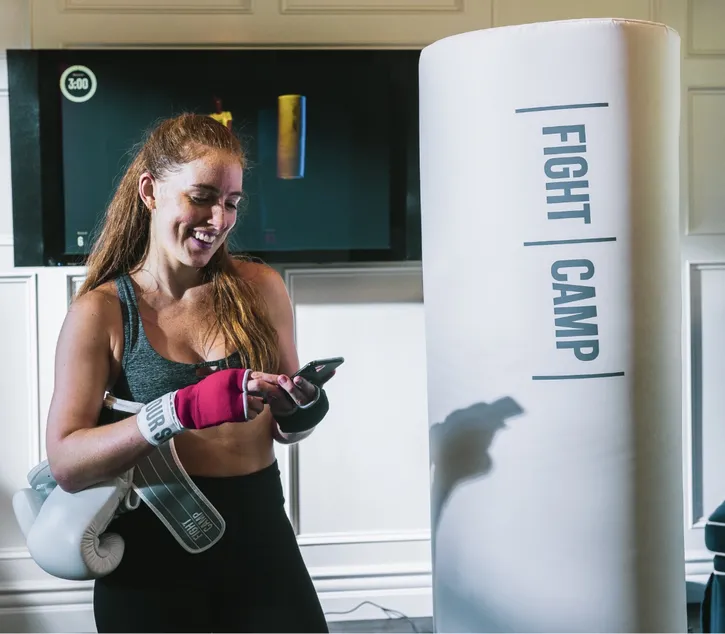 Your Path To Success
Follow along with our Kickboxing Path—a series of workouts built to help you improve over time and reach the next level—and take the guesswork out of your training routine. Gain new skills and unlock achievements along the way.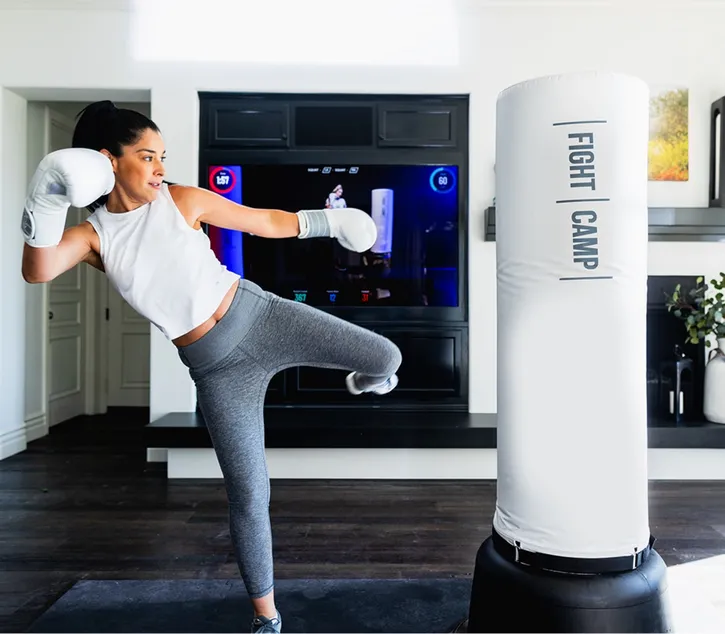 Friendly Competition For Extra Motivation
On the Leaderboard, see how your Output score stacks up against others in our growing community. Compete against yourself or fight your way to the top.
Former Fighters,
Dedicated Trainers