"The successful warrior is the average man with laser-like focus."
- Bruce Lee
Your greatest comeback starts here
Set meaningful training goals, plan and log your workouts, track your nutrition and leverage free resources on our app to maximize your performance.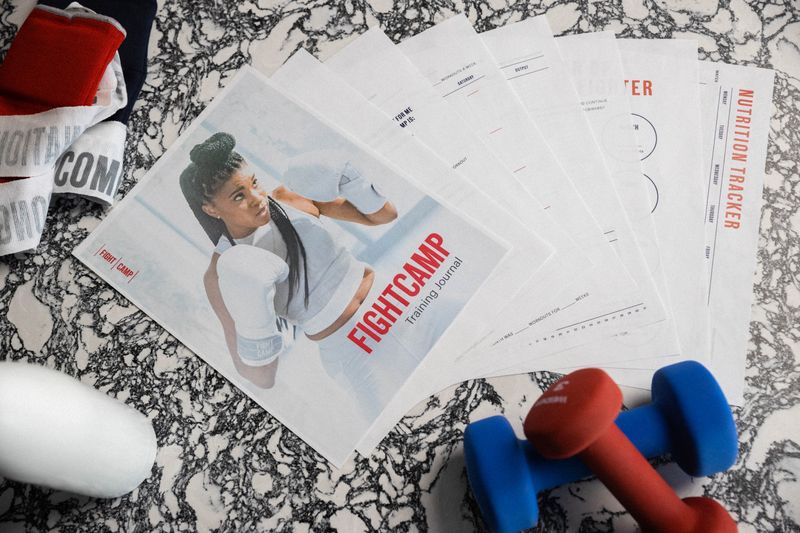 Old School Tracking With A New School Feel
Whether you're training to get back into shape, feel stronger inside and out, or make it through your first boxing workout… At FightCamp, we believe proper tracking is just as important as proper form so we've designed the FightCamp Training Journal just for you.
This training journal is for you if:
You're done with the guesswork and ready to set goals that push you past what you think is possible and actually hit them.
You value your time and want to plan your workouts with precision in between those spaces on your calendar.
You're ready to get at your workouts with intensity and log them so you can see the needle move.
You wanna train like a champion and combine digital tracking on the app with some good ol' fashion pen to paper journaling.
Download the Training Journal